CARE celebrates our students involved in research and creative endeavors! View below for students who have taken advantage of remarkable opportunities on the FSU campus and beyond!
National Fellowships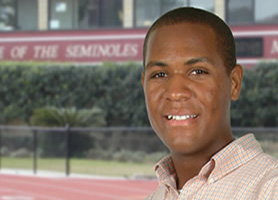 2006 Rhodes Scholar - Garrett Johnson
Garrett Johnson (CARE 02) graduated magna cum laude in three years with a double major in Political Science and English. A student-athlete (track), Johnson was a member of Phi Theta Kappa Collegiate Honor Society and the National Society of Collegiate Scholars. The three-time ACC Academic Honor Roll member earned the Golden Torch Award given to the student-athlete with the highest GPA. Johnson was named to the Dean's List and President's List throughout his enrollment at FSU.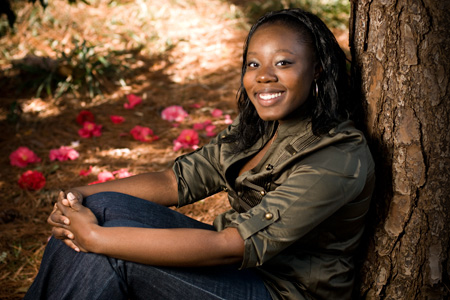 2008 Fulbright Scholar - Sandy Noel
Sandy Noel (CARE 08) majored in International Affairs. During her time at FSU, Noel earned the Global Pathways Certificate. She also participated in the Semester at Sea Program, studying in Japan, China, Vietnam, India, Mauritius, South Africa, Ghana, & Brazil. Noel also served as a community ambassador working for ECHO (Emergency Care Help Organization), and as an intern for the Peace Corps headquarters in Washington, D.C. In 2011, Noel received one of FSU's Profile of Service Awards for exemplary commitment to community service at local, national or international levels.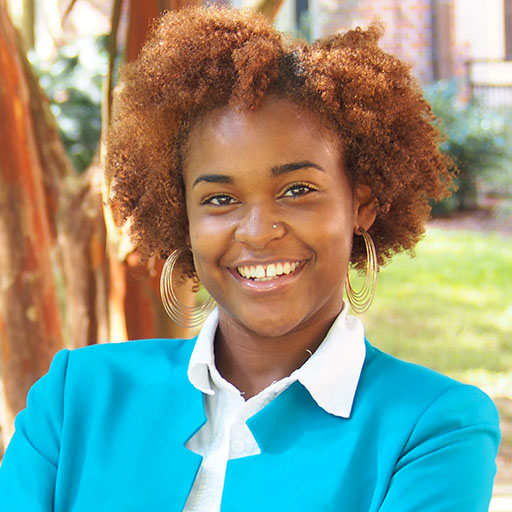 2017 Boren Fellow - Rayne Neunie
Rayne Neunie (CARE 13) majored in Family & Child Sciences. Neunie was a 2016 Global Scholar studying in Kenya, where she developed a "Mother's Care Program" to teach traditional birth attendants how to safely deliver a newborn. Among her campus involvement included the Community Ambassador Program through the Center for Leadership & Social Change, a Peer Involvement Mentor, and a Community Outreach Facilitator. Within the Tallahassee community, Neunie also volunteered with the Tallahassee Memorial Hospital Family Care Unit, the Boy's & Girl's Club, and SoUnique Enrichment Program for Girls Mentor. Rayne's Boren Fellowship allowed her to study Swahili in Tanzania.
---
Global Scholars
Since 2012, the FSU Global Scholars program has helped students secure summer internships at nonprofit organizations in developing countries around the world. Global Scholars' placements are low-cost and high-impact, providing a challenging academic and personal student development experience. The Global Scholars program hopes to cultivate active citizens of the world who can utilize research and critical thinking skills to engage with different cultural perspectives and make a positive impact in the global community.
2018 Global Scholars
Dayron Sanchez (Brazil)
Marquita Rusley (Ghana)
Karina Amalbert (Peru)
Mirdens Lambert (Costa Rica)
Kristofer Terrell (Ghana)
Julia Alencar (India)
Montserrat Carracedo (Peru)
Cheyenne Watts (India)
Karen Duarte (Moracco)
Bivencia Bertrando (Ghana)
Myles Marion (Ghana)
Leona Hodges (Ghana)
Emmarica Lassin (Ghana)
Dwight James, III (India)
2017 Global Scholars
Alexander Alvarado (India)
Andrea Diaz-Cepada (Bosnia)
Bibencia Bertrand (Ghana)
Cameron Canton (Ghana)
Destiny Reices (Nicaragua)
Karla Urbina (Tanzania)
Kelly Ramirez (India)
Melissa Carcamo (India)
Michelle Le (Moracco)
Sabrina Mato (India)
Yandry Varela (Moracco)
Yohandra Polanco (India)
2016 Global Scholars
Cynthia Martinez (Moracco)
Catherine Batista (Ghana)
Karla Cerritos (Ghana)
Leigha Kelly-Knight (India)
Maria Montano (Peru)
Marsha Isma (Ghana)
Rayne Neunie (Kenya)
Regina Lee (Ghana)
Sabrina Ishaque (Ghana)
Yordan Urrutia (Moracco)
2015 Global Scholars
Bita Hassani (Costa Rica)
Briana Whitehead (South Africa)
Christian Gaya (Bolivia)
Elisa Gomez (India)
Greter Yero (India)
Jennifer Portillo (Costa Rica)
Richea Osei (Ghana)
Sara Gomez (Moracco)
2014 Global Scholars
Ashley Ng (China)
Daschielle Louis (Ghana)
Donae Adjei-Grundy (Ghana)
Nicole Hill (Ghana)
Phoenix Catao (Ghana)
Tatiana Loayza (Ghana)
2013 Global Scholars
Anne Piervil (India)
Cayle Sullivan (India)
Lashae Copeland (Ghana)
Matthew Prince (Peru)
2012 Global Scholars
---
Tech Fellows
Tech Fellows is an initiative with the Center for Undergraduate Research and Academic Engagement (CRE) to promote diversity in the technology sector by providing summer internships for first-generation college students in CARE. Students gain hands-on experience and connections in the tech entrepreneurship industry through working with incubator staff, startup companies, and mentors. The Tech Fellows program exposes students to the everyday work of product development, entrepreneurship, and ecosystem building.
2018 Tech Fellows
Fabuola Pierre, Tampa Bay WaVE (Tampa, FL)
Kevin Zhou, Groundswell (Melbourne, FL)
Isiah Parfait, Starter Studio (Orlando, FL)
Demarco Lockhart, Domi Station/Cuttlesoft (Tallahassee, FL)
Mia Mercado, 500 Startups Miami (Miami, FL)
2017 Tech Fellows
Angela Don, Tampa Bay WaVE (Tampa, FL)
Joshua Barrios, Canvs/Firespring Fund (Orlando, FL)
Karla Vazquez, Venture Hive (Miami, FL)
2016 Tech Fellows
Abdullah Derosier, Techstars (Detroit, MI)
Christian Gaya, Techstars (Chicago, IL)
Christian Palaez-Espinosa, TechStars (Berlin, Germany)
James Turner, TechStars (Chicago, IL)
---
Benjamin A. Gilman International Scholarship
A program under the U.S. State Department, the Benjamin A. Gilman International Scholarship is a grant program that enables students of limited financial means to study or intern abroad. A Gilman Scholarship enables students to gain proficiency in diverse languages and cultures, skills that are critically important to their academic and career development. The Gilman Scholarship Program expands who can study and intern abroad by supporting undergraduates who might not otherwise participate due to financial constraints.  The program aims to encourage students to study and intern in a diverse array of countries or areas and world regions, and encourages students to study languages, especially critical need languages (those deemed important to national security).
Summer 2018 Gilman Scholars
Dayron Sanchez (Brazil)
Kadasha Eliacin (Costa Rica)
Ty'quaia Rollins (Czech Republic)
Jorge Mejia (Germany)
Kemuel Nelson (Germany)
Leona Hodges (Ghana)
Myles Marion (Ghana)
Kristofer Terrell (Ghana)
Elsie Michel (South Africa)
Audrey Caraher (Spain)
Serena Bradshaw (United Kingdom)
Dwight James, III (India)
---
Florida-Georgia Louis Stokes Alliance for Minority Participation in STEM
Founded by the National Science Foundation (NSF), the FSU chapter of FGLSAMP is part of a nationwide alliance with the goal of facilitating participants into graduate programs while increasing their potential for graduating in STEM areas. These goals are met through graduate school trips, participation in conferences and workshops, semester stipends, graduate student mentoring, opportunities in research, and assistance with post-graduation educational and career planning.
2017 FGLSAMP Scholars
Anika Florial
Bivencia Bertrand
Brittany Hernandez
Carolyn Dang
Chardasia Smith
Christian Gaya
Katurah Mann
Kinte Wilkinson
Laura Florestral
Paula Paserio-Nunez
Ronika Etienne
Sara Sainvilus
Uriel Jean-Baptiste
Wajiha Khahid